Weekly Checks and Monthly Updates via E-mail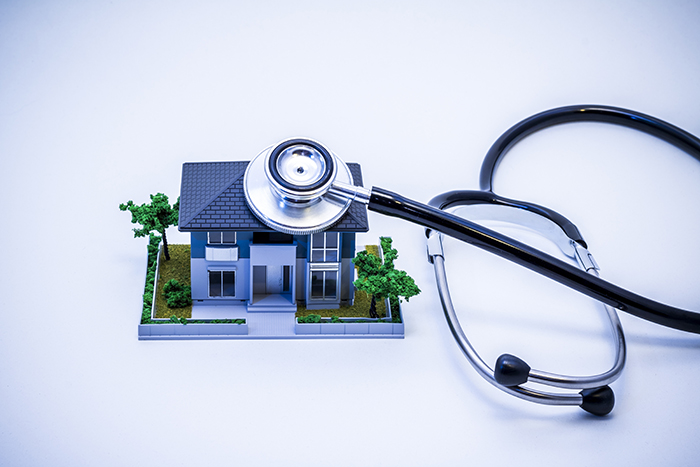 We offer weekly and bi monthly home watch service for northern Palm Beach and southern Martin County. We specialize in Club Communities and Condominiums that are primarily seasonal. However, we represent seasonal clients in residential neighborhoods. Below is our list of services:
• INCLUDED Take digital photos of property (Interior / Exterior)
MAIL
• Gather mail and put in designated area
• Pick up newspapers and flyers
• Check front door for door hangers, notes, etc.
• Send Mail to from Florida home to other home
INTERIOR
• Check for visible water leaks
• Check Electrical Panel
• Check interior temperature
• Check for obvious damage to the interior of house
• Check ceilings for evidence of water damage
• Turn on/off main water
• Water interior plants
• Run the dishwasher – Monthly
• Run garbage disposal – Monthly
• Flush toilets and run water in sinks to ensure quality of water lines
• Check alarm system to make sure it is armed and home is secured after each inspection.
EXTERIOR
• Check all exterior doors and windows for security
• Walk around home and check for broken windows
• Check for obvious signs of outside damage
• Monitor lawn care and/or pool maintenance services
• Start and/or drive vehicles
• Start and/or drive golf cart
• Check golf cart battery levels – Monthly
• Check boat / dock
Condos / Townhomes $100 Monthly
Standard Single Family Homes $150 Monthly
Large or Custom Single Family Homes $200 Monthly
ADDITIONAL SERVICES
These services are arranged free of charge but additional charges
for goods or services rendered will apply.
• Meet and/or monitor service personnel
• Oversee home improvements and/or renovations
• Serve as a contact for the local authorities
• Arrange emergency repair services
• Prepare for arrival (turn on water heater, AC, etc.)
• Forward important items/packages delivered to the home
• Accept deliveries
• Arrange for cleaning services
• Hurricane shutter preparation
• Storm preparation – assist in developing a storm plan and assist with the execution
• Get vehicles detailed
• Boat Services
• Meet car transporter at gate
• Arrange for car service to/from airport
• Pressuring cleaning
• Get air conditioner serviced and/or filters changed
In the event an immediate problem arises, you will be contacted by phone or
e-mail. After Making contact with you, we will gladly coordinate a vendor of preference to make any repairs.
A 24-hour notice is appreciated for all requested services outside of your regular schedule. We understand emergencies and will be happy to accommodate your needs.